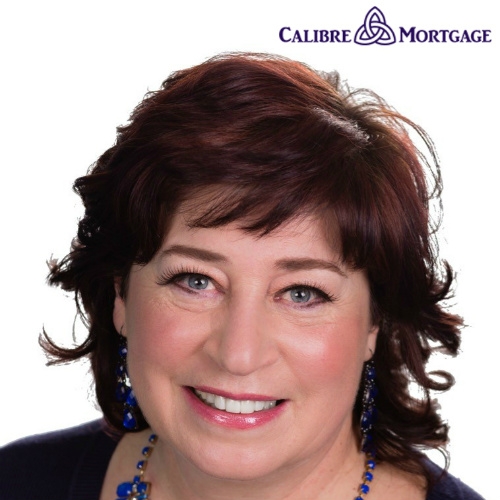 Maya Feldman Mortgage Consultant
As the newest member of the Calibre Mortgage team, and as an INVIS mortgage associate, I am happy to bring my 25 years of financial experience to the table. My financial background ranges from personal banking – with TD Canada Trust, personal and commercial credit – with GE Money, and business lending – with the Business Development Bank of Canada. Over the years I have learned how much our financial needs are personal and unique. Purchasing a house is often one of the biggest financial decisions we will make. It is my mission to find you a mortgage that helps make that dream house your home. It will be my honor to hear from you so that I may help you achieve your dreams of homeownership and financial security. Through Calibre Mortgage and Invis, I have access to over 50 lenders, including most of the major banks, which means I can offer a wide range of excellent mortgage options, rates and privileges.

I have found that many clients start the mortgage process stressed and confused. My goal is to provide the information needed to make an informed mortgage financing decision, find you the best rate for your circumstances and most importantly ensure the mortgage transaction is efficient and stress free. Buying a home can be overwhelming; I'm here to ensure that the financing process is not.

We work with all types of homeowners; whether it's a first or next home, vacation or second property, renewal, refinance for debt consolidation, or equity take out for renovations or major expenses. Our mortgage service also includes ongoing communications and an annual review, because life doesn't stand still and mortgage needs can change over time. What does this service cost? It costs nothing. There are no application fees. Instead, the lender we decide on together pays me for the services and solution provided. It costs you nothing to speak to me, even if only for a second opinion, what you may gain could be invaluable!

INVIS is one of the most respected mortgage brokerages in Canada with an excellent reputation in the lending industry. Our office and specifically the Calibre Mortgage Team are amongst the largest volume branches in the country and have well established relationships that in turn benefit our clients with a new level of Excellence. With that knowledge and experience behind me, I'm positive that you are working with the absolute best.
Looking forward to hearing from you, Maya.